An adventure ending in Koh Samui, Thailand
Published Nov 23, 2015
You are not allowed to get in the country said the immigration officer and they sent me to Thailand. An adventure that turned out to be a beautiful story.
- You are not allowed to get in the country… you must go back.
- Where? Why? But here is my Home…
And they sent me back from where I had landed on the Myanmar ground. I was not allowed to go out of the airport of Myanmar and the immigration office requested to go back in Thailand.
Airport Staff was sitting next to me in the gate while I was expecting the flight. He was keeping my passport which was passed to the air stewardess and i took it back only when I enter the Thai airport building.
What was the reason?
My passport had less than 6 months validity and in that case your passport is not approved, and you are not allowed to enter the country.
I found myself coming back from Italy, being exhausted, carrying my heavy luggage, with a weight of almost 45 pounds, with Greek staff that my mum had sent with my friends who came to visit me in Italy. I left from Milan on Saturday afternoon and I arrived in Myanmar Sunday afternoon.
I'll be honest with you, when I heard the immigration officer forbidden my visa allowance... I wanted to be with my mom. As simple as that! I was with only few money, no mobile credits to contact with my friends in Myanmar and I was feeling absolutely lonely. Away from my home, either the one in Burma or that in Greece.
I arrived in Thailand almost midnight. I was lucky to have some good friends where I could stay some nights in their home. During the first week, I slept in 3 couches and I changed three houses. And in between I spent my time in 3 swimming pools ... since almost every condominium in Thailand has a pool.
The first day, early in the morning, I went to the Greek embassy to apply for my new passport.
"The process will take around 3-4 weeks. Moreover, there is a delay from the Greek Government and we haven't received the receipt check, so we cannot start the process. Actually, we don't know when we will receive it...."
I was with red eyes, tired, sleepless and I was crying almost the whole night. Hm.... when the officer said that, I was in between laughing or.... laughing.
I didn't have many choices, and not enough money since I had with me everything I needed for two weeks in Italy ... including winter clothes.
I left from the embassy feeling disappointed and I was almost talking to myself. I was wondering, why this happened to me, why now!
"Hey universe, is that a sign? A sign to see what?"
My mind was empty and the only thing I was thinking was in which place I could sleep that night.
On my way back, I realized that I couldn't stand to stay in Bangkok and if I had to stay I would spend my time in a hostel reading my books. That city makes me feel tiny and unsafe.
I tried to think of alternatives. The first option was to go Bali, in Indonesia, going back to Greece was the second and third was to stay in Bangkok. Apparently, you need a passport with more than 6 months validity to travel to Indonesia. Moreover, I knew that if was going back to Greece I would stay there until Christmas and this was almost two months. I had my job in Myanmar. So I end up with the third option, Bangkok ... hmmm! So start thinking about getting a job for only these weeks maybe in a hostel or something. I sent emails to some yoga retreats. Working exchange. I offer my services as a photographer or Marketing consultancy and I was asking for an exchange of accommodation and yoga lessons.
So, now I am writing to you from one of these Yoga retreats in Koh Samui.
During the last two weeks I offer my photography services, I do yoga, I relax and read my favorite books and I swim in the sea or in the swimming pool. I eat healthy and tasty food and I sleep in a double bed in a clean and safe room.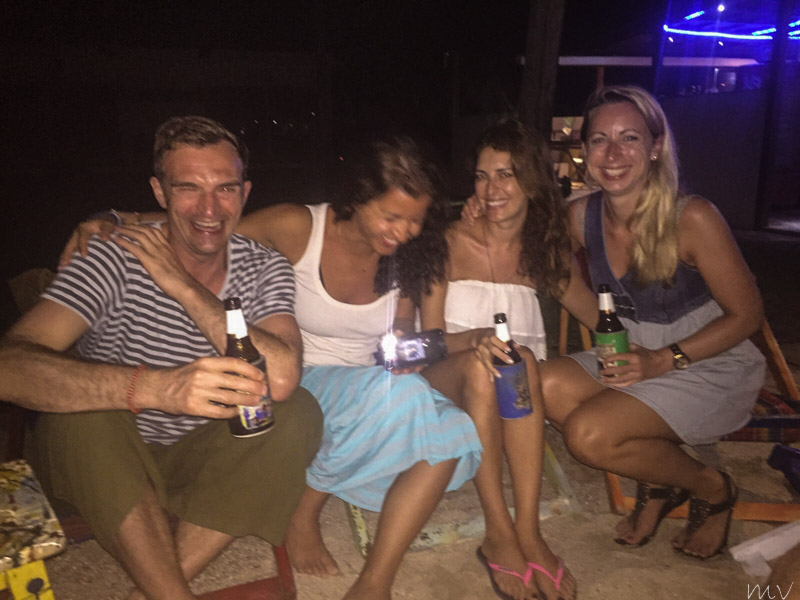 Yesterday, on November 21st it was my name-day. Me, with Christiane from Germany, Rupert from London and Sara from Spain, we agreed to call me "Tzatziki". On a beach bar few meters next to the retreat, the sky had millions of stars, the moon was lighting the palm trees and though I was far from my home and from my people, I felt calm and safe. And I am writing these lines with a smile for the gift that universe finally brought to me.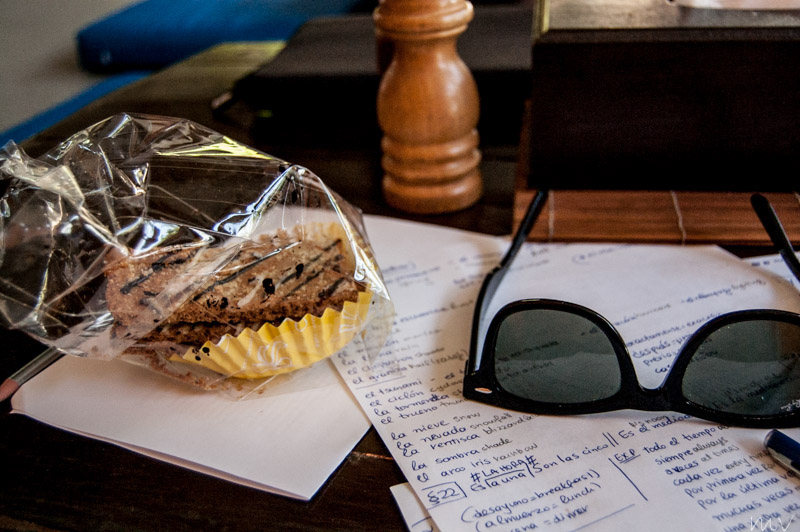 From that place I would like to thank everyone for your wishes. I am sending back a huge hug and all my positive energy! I don't know if that was the universe, my good luck, the energy or a God, what I know for sure is that this was a huge experience that taught me a lesson and made me stronger!
Follow me to the next country… Bali, Indonesia