Bali, Yoga+Surfing+Motorbike
Published Nov 24, 2015
Yoga and surfing go so well together and it's perfect to enjoy both in Bali. Being for a Yoga photo shooting in Bali.
Italy, Thailand and then what?
Manu's mail was clear:
I would like you to come for a photo shooting in Indonesia. I know that this might be out of your plans, but I said that maybe I can sparkle the universe and bring you here...
After travelling in Italy, then in Thailand due to the prohibition of the Myanmar immigration authorities to enter in the country...now I am travelling to Indonesia, with my new passport.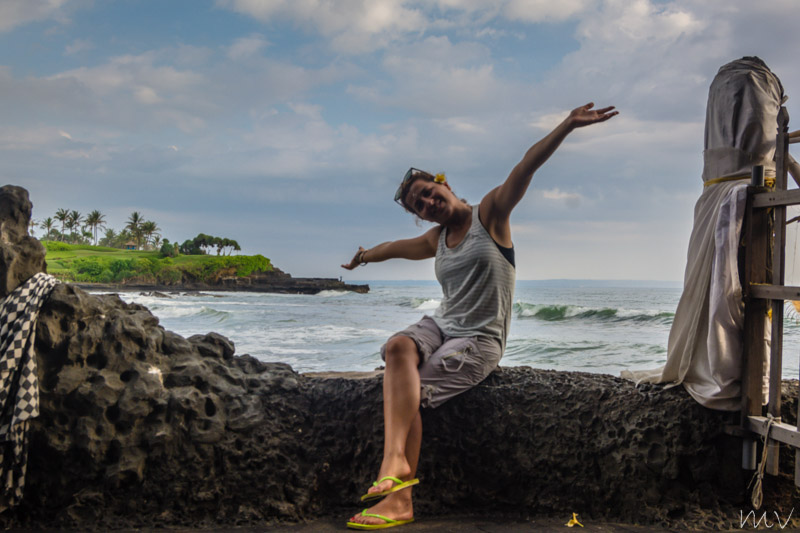 Part 3, Bali, Indonesia.
I met Manu only for one day in Koh Samui, in Thailand, where we collaborated during the photo shooting.
I e-mailed the pictures when she was offering a yoga course in Indonesia, one week later.
When I arrived at the airport in Bali I felt a silence all around me that I ve never met in any other Asian city. Small temples, black and gold shrines made by stones and colorful flowers around the streets of Kangoo city. On my way hundreds of motorbikes crossed the blocked cars in the traffic, to create a continuous flow and movement but no horns. My room was on a long black beach with a view to the ocean where surfers enjoy the large waves.
Early in the morning I preferred to walk through the beach in order to get to the venue for the photo shooting where foreigners where for running with their dogs and locals pray and offer to their god flowers and fruits. Balinese are mainly Hindus. They honor, and they pray every day and everywhere even if they need to stop from what they are doing. Religion and ceremonies are part of their traditions and it's very important to follow them during their day.
As my taxi driver said
"No matter when, maybe later but at the end we will pray."
In the beach, outside of the houses, in their shops or even in the middle of the road, in the fields ... everywhere you will meet small baskets made of bamboo with colorful flowers, cookies, treats, fruit and offerings for their god.
Bali offers a lot of opportunities for activities and sightseeing. In my case Bali was for surfing, yoga and bike rides between rice fields. And as Iwayan, my surf instructor said,

"Relax and enjoy it , you are in Bali…"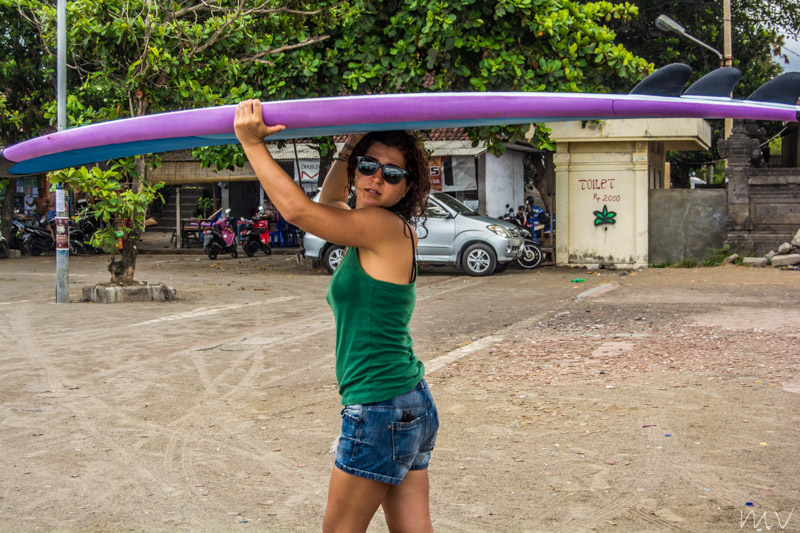 Surfing ... It is the freedom on the ocean waves. They are coming towards to you and somehow at the end you are over them... magic!
And the same feeling it's undersea
Diving ... quite touristic but it is worth it. Thousands of colorful, large and small fish were swimming around me and I was struggling to move on with the heavy bottles on my back in order to cross the bars of the ship that had sunk years ago. I had bread in my hands to feed the fish and the instructor helped me to hold a thorny fish in my hands. At the end it came out to be a huge white bubble...
Sea is magic... Undersea world is magic too!
When the photo shooting in Bali is finished, I arrive in Ubud. It is almost two hours far from Kangoo by motorbike. On my way, the sun falls on the rice fields and create a silver glowing light in the air where the rain mirrors everywhere the blues cloudy sky.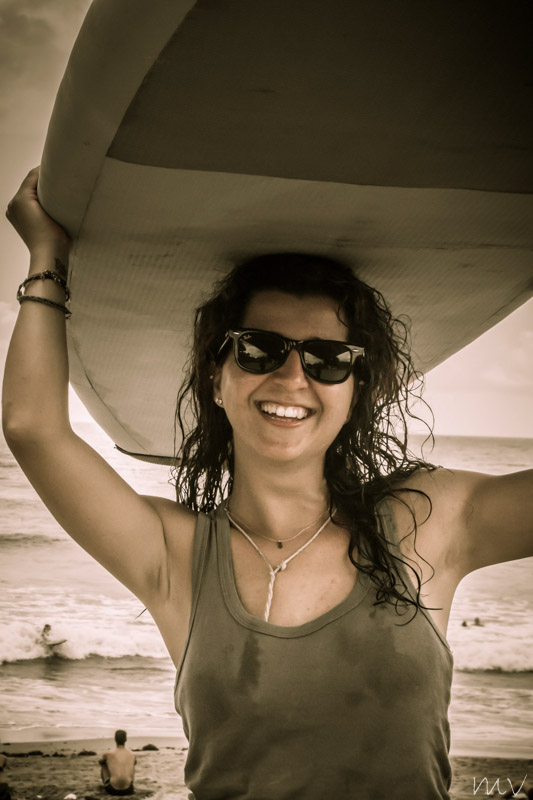 Ubud is the center of yoga. A beautiful "village" peaceful and touristic. Modern yet traditional. Everyplace reminds you of yoga and healthy eating. Seeds of rare plants from Peru, gotzi berry, fruit and vegetable juices, coconut oil, coconut sugar... coconut everywhere! All restaurants and cafes have special and tasty choices.
On my last night in Bali, I decide to hang around with no plan. I walk in the small streets of Seminyak wjere suddenly I see a sign of a restaurant named «Pantarei», a popular Greek saying. My curiosity makes me to ask the waitress if the owner is Greek. Few minutes later, I enjoy a meal with Greek recipes and pies along with K. Anthony, the Greek owner who leaves in Bali for the last 20 years.
"During the last years and due to the crisis in Greece, I rarely meet Greeks visiting Bali" he says.
Before I get sleep, I bring in my mind what had happened during the last month. Italy, Thailand, Indonesia...
And it's only one thing in my mind.
Travel are experiences and challenges that makes you grow up, learn yourself and your limits. You learn how to adapt, to be a listener, to survive by yourself. You also learn that apart from you, your habits, your language, your culture and that you learned in your family, at school and in your country, there are other millions of other different ways. The more open you are to this diversity the wealthier you become.
Every moment of this trip made me learn. To feel strong, to discipline my worries, to calm my fears and to believe that at the end everything will be fine ... And after all I trust that this trip was one more story of my life....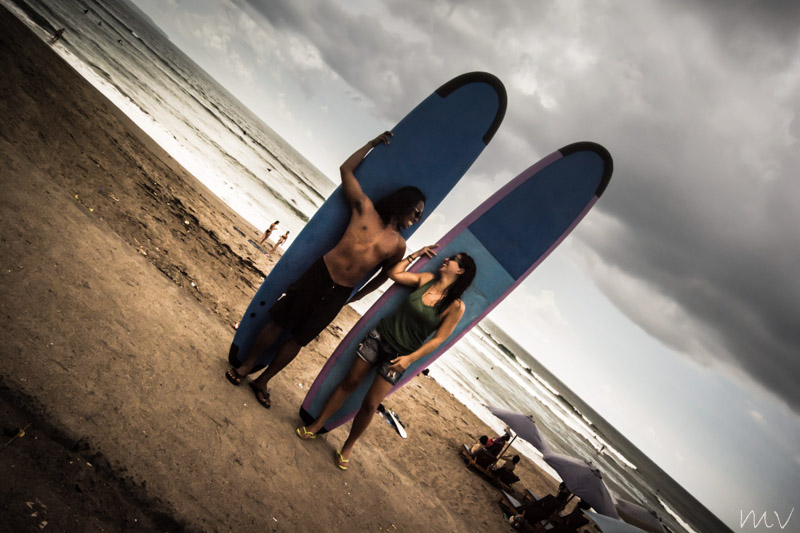 PS: Please don't ask my mum, because she know only the parts of my story in that trip. Since if she knew the whole story she would prefer to be safe and secure back in home, which honestly sometimes I would prefer it too!

(photos by Iwayan)
Follow me to the next country… Malaysia and Borneο